---

This is some screenshots of KaraWin (international Release). Click on images to zoom.

---
The product can be configured for any Western language. The default is French, and the delivery includes English, German, Dutch, Spanish, Italian. You can write your own language version in the karawin.ini file.
For a full screen view, click here | Pour voir un écran complet, cliquer ici


Le piano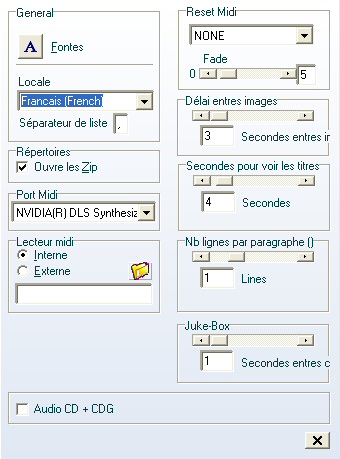 Options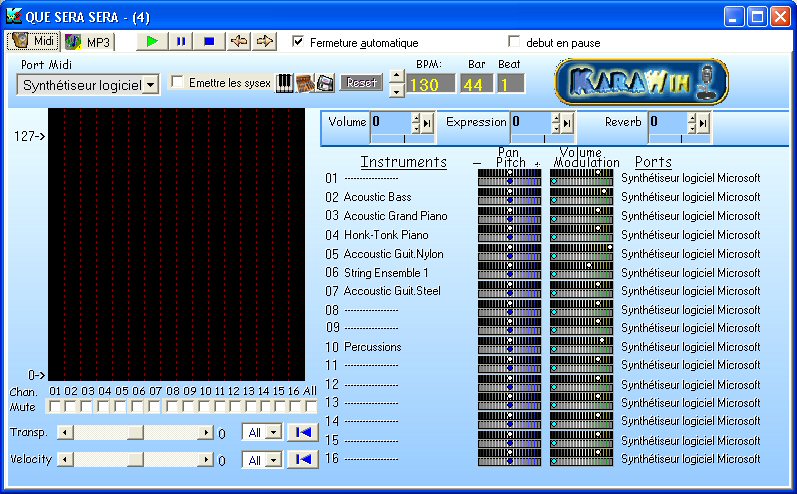 Fenêtre Midi
Fenêtre MP3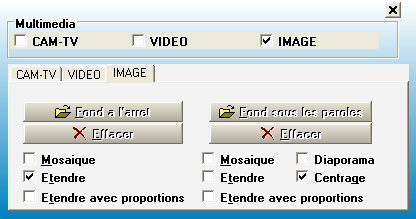 Multimedia
---
---
Shareware Music Machine - The World's Biggest Music Software Site.

©Jean-Pierre.Cocatrix KaraWin